Marathon fuelling breakfasts
Marathon fuelling breakfasts
Breakfast is the most important meal of the day – 'breaking the fast' and providing much-needed fuel for your day. The London Marathon is fast approaching (22 April) and with all that extra energy needed, it really is the perfect opportunity to breakfast like a king. Here is a list of suggestions around Chelsea offering marathon-worthy breakfasts.
The Good Life Eatery
59 Sloane Avenue, Chelsea SW3 3DH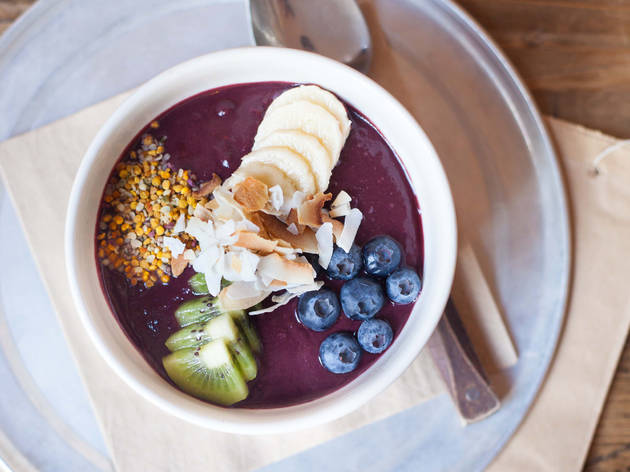 This popular healthy hangout will help you on your day to eating healthier and cleaner. Grab one of their superfood smoothies, maybe 'The Incredible Hulk' or the 'Rio Deal' whilst you wait bowls and plates of delicious food to arrive. Pick from acai bowls to superfood salads to fill you up and provide you with all the energy you need to check off those 26.2 miles.
Wulf and Lamb
243 Pavilion Road, SW1X 0BP
The vegan restaurant offers a wonderful 'Rise & Shine' menu. They say that veganism can you help you on your fitness journey; providing antioxidants to help muscle recovery and grains providing slow release energy and many more benefits; so this should definitely be a pit-stop for you. Highlights include the 'Full Wulf Breakfast', a potato layer cake, barlotti bean ragout, scrambled ackee, lemon spinach and sautéed or the 'Fluffy American Pancakes' which are stacked and served with maple syrup, mixed berries and vanilla cashew cream. Delicious!
KXU
241 Pavilion Road, SW1X 0BP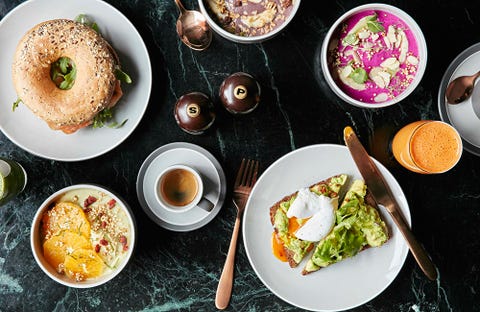 KXU is the new pay-as-you-go gym offering classes for the weightlifter, the yogi, the dancer or the spinner. Not only that, the fitness and wellbeing experience does not end there – refuel with one of their superfood smoothies and then enjoy a colourful dragon bowl, with popped quinoa and almonds on top or even smoked salmon with avocado and feta on seeded toast, freshly prepared in their kitchen.
Farm Girl Chelsea
9 Park Walk, sw10 0AJ
This Australian-style café is new to Chelsea and offers the farm-to-table approach, all natural and nothing 'funny' which might affect your fitness performance. Whilst you wait, order one of their Super Lattes – you might have spotted these on Instagram, coming in a range of pastel colours and with a great many health benefits. Tuck into Apple Pancake should you fancy something sweet, buckwheat pancakes with amber maple syrup, apple and cinnamon sprinkled with coconut shavings, or if you prefer savoury, the Oven Baked Aubergine is for you, aubergine traditionally baked in a tomato and chickpea sauce with a mint and tahini yogurt dressing.